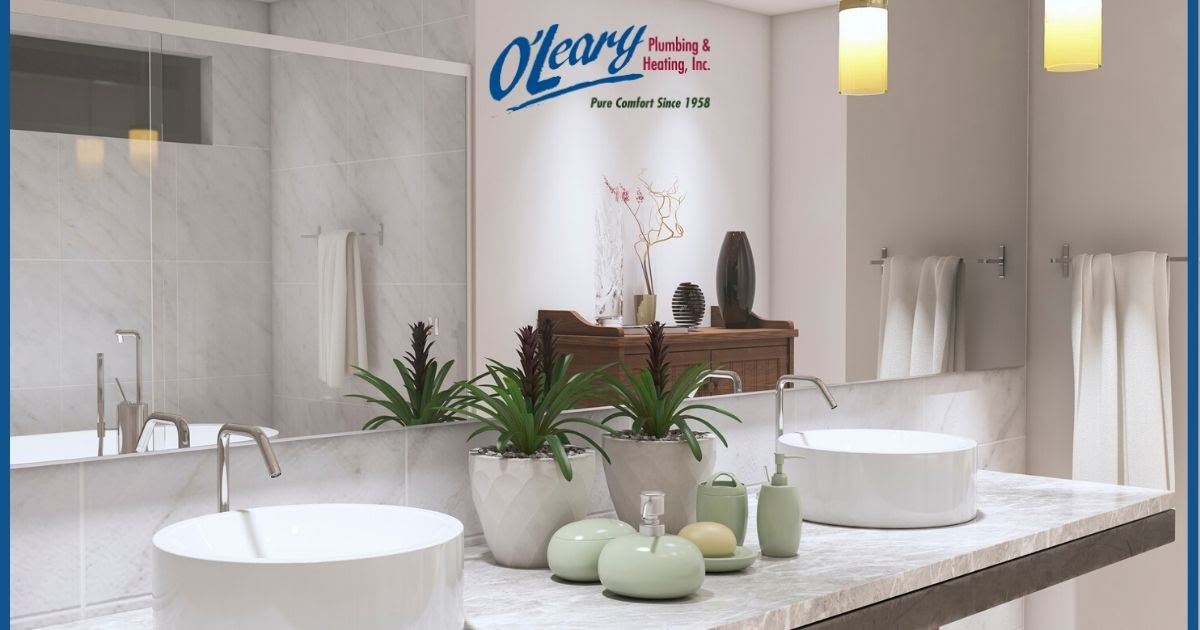 You don't have to take space from a bedroom and knock down a wall to make your bathroom look and feel larger. Instead of doing major construction, a little construction, or just some simple illusions can make all the difference.
A remodel also gives you a chance to modernize the space and can make your vision come to life.
Lighting
Lighting in your bathroom can come from more than just fixtures. If you have a window or two, consider removing blinds or curtains and installing translucent window shades to keep your privacy while still allowing light in.
Maybe even add a skylight if the layout allows for it.
Natural light in any space will help brighten the room and make it appear larger.
Paint
Lighter and brighter colors can make the space feel light and airy. Choosing a white or a pastel color and then complimenting it with decor can make one of the most used spaces in your home feel calm and serene.
You can also choose to keep it dark, but remember if your bathroom doesn't have too many windows it can make it feel like a basement.
Whichever color you choose, consider painting the ceiling the same color, it can give an infinite feeling to the room.
Upgrade Your Mirror
Go big or multiply your mirrors. With natural light already in the space, reflecting it can also make your bathroom appear bigger.
The illusion is usually best with almost a whole wall as a mirror. If the large mirror you like won't fit in the space, consider adding more than one mirror to maximize the reflection of your light sources.
De-Clutter
Since the bathroom is one of the most used spaces of the home, it will probably have lots of useful things, such as toothbrushes, curling irons, razors, or lotions.
Try to keep these items in hidden places like cabinets or drawers in the vanity. A cluttered countertop can often make the space feel crammed and smaller than it is.
Larger items such as laundry baskets should only be stored there if the space allows. If it gets in the way of the function of the bathroom, move it to another space instead.
Shower Door
Your shower door is usually for privacy, but if your bathroom door is shut while showering, do you really need a curtain?
A glass shower door is a good alternative to make the space feel larger, as it adds a couple of square feet to the human eye.
Also, consider removing the shower door completely if the design allows for it.
Double in Decor
Everything in your bathroom should have a place or a function. Many decor pieces such as floating shelves, can hold towels, toilet paper, or even potpourri.
Picking items that match the style of your home and also match your lifestyle in function can minimize clutter in the space.
Fixtures and Post-Remodel
Once your bathroom feels larger due to a couple of changes and illusions, what do you do next?
Of course, enjoy the space and be sure to constantly declutter if needed. The space is only as good as it's plumbing efficiency. If the toilet, sink, shower, or tub aren't working correctly, the beautiful bathroom will never be seen by guests.
Consider inspecting your plumbing and drain systems in your bathroom during your remodel to ensure the efficiency of the space. If you continue to have chronic plumbing problems, consider replacing fixtures as well. This may be a large part of the project, but it can make your entire vision come together.
After remodeling, be sure to keep your plumbing in tip-top shape by routine maintenance and getting repairs taken care of at the first sign of trouble.
Contact the professionals at O'Leary Plumbing, Heating & Electrical. From new construction to remodeling, we have you covered. Give us a call today at (262) 314-4566 to schedule your appointment with our team!