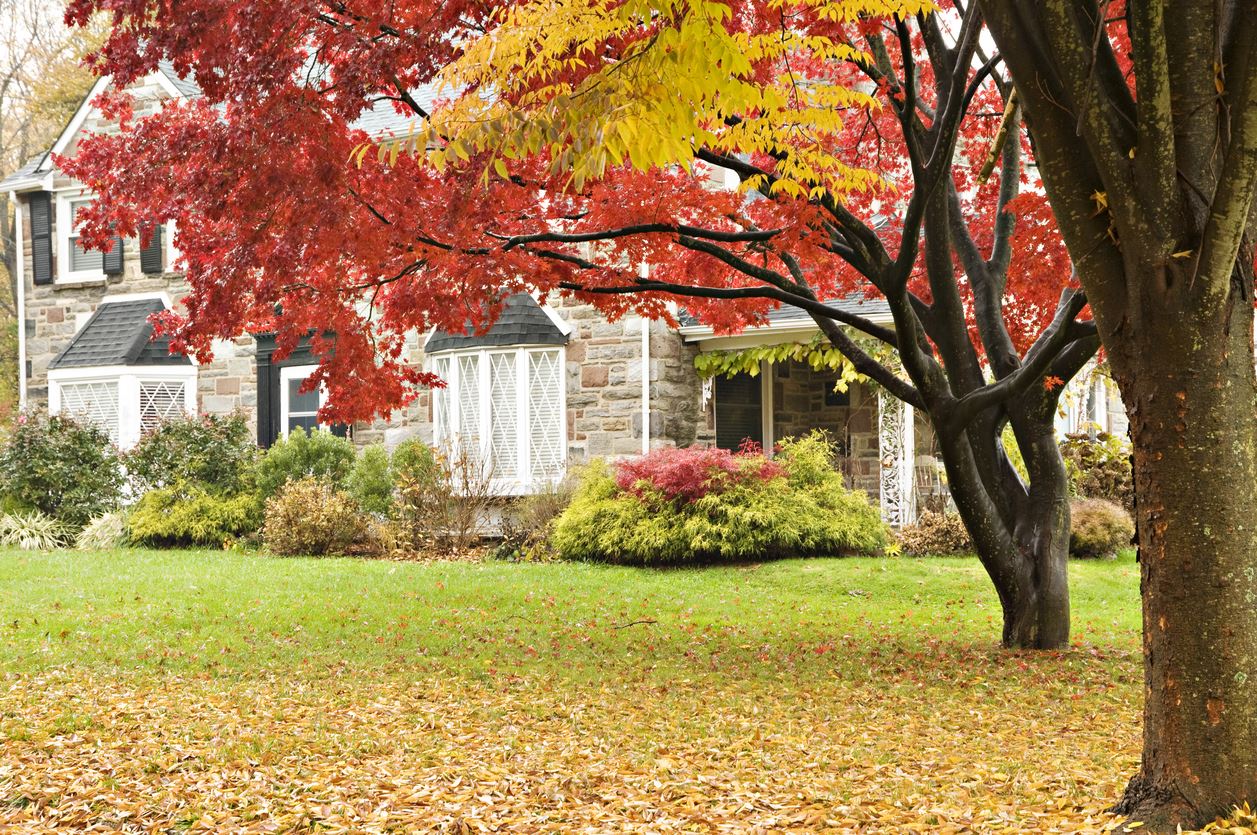 Ah, fall. It's everyone's favorite time for apple picking, carving pumpkins, and watching scary movies. Follow our tips to make sure your family and home are ready for a cozy fall and winter!
What should I do to prepare my house for fall and winter?
There are many tasks to help you prepare your home for cooler weather. Completing a few of these tasks each week will ensure your home is ready for the cold winter ahead.
Schedule Annual Heater Maintenance
Each season you'll want to schedule a maintenance visit with a professional HVAC technician to ensure every component of your heater is ready to go come winter. There's nothing worse than being potentially left out in the cold with a failing heater once the temperatures start to dip. Routine maintenance helps to catch small issues as they pop up, saving you major costs and headaches from a bigger problem (such as the need for a total system replacement).
Clean Out the Gutters
Homeowners should complete this task at least once before the first frost of the season. Clear out any leaves, twigs, or debris from your gutters to prevent soggy clogs from weighing down your gutters and putting extra weight on your roof. These clogs can also travel down your downspout and lead to clogs in your plumbing or attract pests drawn to standing water.
Prepare Your Fireplace
Clean out your fireplace and chimney before using it for the first fire of the season. Cleaning out the old ashes or charred logs can be a DIY job, but make sure to hire a professional to clean out your chimney as they need to make sure to thoroughly clean out the combustible materials leftover from last season's fires. Always follow the proper fireplace safety and maintenance procedures as you utilize your fireplace this season!
Prevent Frozen Pipes
Another important step to prepare your home for winter is to ensure your plumbing is prepped for the freezing temperatures we get! Follow these steps to prevent frozen pipes this winter:
Insulate your pipes. You can purchase simple piping sleeves at just about any hardware store (or you can use towels as a more cost-efficient DIY solution!). Place the insulation around any exposed piping that is out of reach of your heating system. Make sure to check for exposed pipes in the crawlspace, outdoors, or in the garage. Cover the full pip to prevent any small areas from being exposed during the low temperatures!

Drain and disconnect outdoor hoses. Empty any water from your outdoor hoses to prevent tears or breaks in the line caused by expanding frozen water. Once the hoses are empty of any water, disconnect the hoses from the faucet and neatly roll them up to store them away for the season.

Open cabinet doors. Keeping the doors open will help warm air get into the areas where exposed piping rests and can help to prevent water from freezing in your plumbing.

Open the faucet line. If you are leaving your home for an extended period of time this winter, let a small amount of water trickle out of the faucet. This will help keep the water running through your plumbing, which helps to prevent freezing. You should also set your thermostat no lower than 55° F to help keep your home warm while you're away.
This fall may look a little different than others, but that doesn't mean it can't be a fun and festive time of the year for your family. Taking the time to care for and prepare your essential systems means you have less to worry about during the holidays. Contact O'Leary Plumbing, Heating & Electrical for plumbing and heating services and let us take care of your comfort this season!