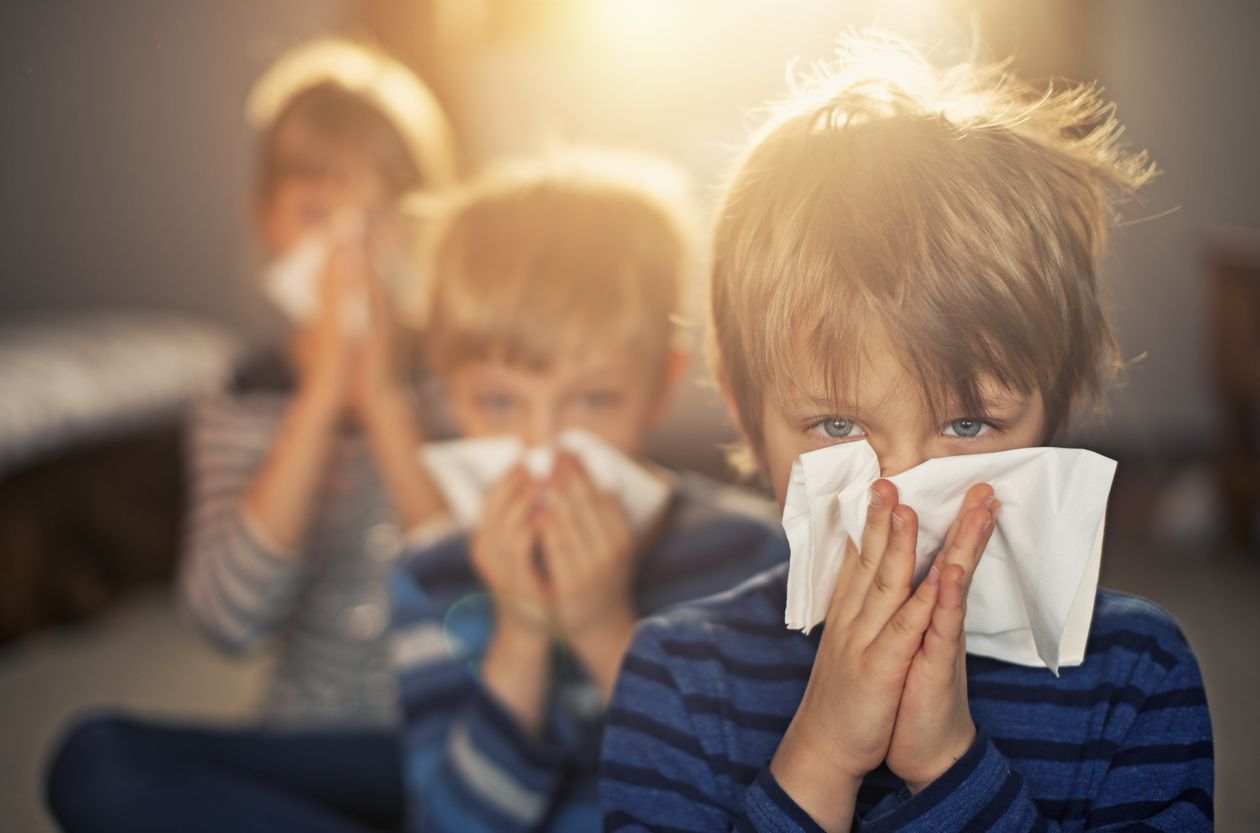 April showers bring May flowers — but these spring activities can also bring some unpleasant allergy symptoms, too. Although you can't control the quality of the outdoor air, you can manage your indoor air quality.
In fact, your indoor air quality is often worse than the outside air. By keeping your home's air quality high, you can ensure your allergy symptoms don't impact your day-to-day life. So, here's everything you need to know to improve your allergies, thanks to better indoor air:
Change Your Air Filters
All that dirt and debris that are building up in your air filters is getting blown around through your home. For them to work correctly, and provide you with clean filtered air, clean and replace your filters often. When it comes to your filters, they work by pushing air through tiny holes that catch allergens, pollutants and more. If these filters get blocked, your indoor air quality suffers, and then your system works harder than it should to provide you with cool air.
Keep Windows Shut
It's high pollen time — and when the wind blows, so do the allergens. Of course, you might be tempted to let a little fresh air in, every now and again — but by doing so, you are blowing those allergens right into your home. Keep an eye out for high pollen days, and be sure to keep those windows closed.
Spring Clean Often
Believe it or not, you are also tracking allergens into your home. Now, add a shedding pet into the mix and then you'll find yourself with a home that needs frequent dusting and vacuuming. By keeping up with the cleaning, you can ensure pet dander, pollen and more isn't circulating through your home. This will help ensure your allergy symptoms don't worsen, too.
Schedule Maintenance
Your system has a lifespan. And to get it to work to the end of that lifespan, you'll want to keep up with routine maintenance. By doing so, you'll ensure your system is working efficiently to provide you with clean, cool air. Additionally, this will help keep your vents and filters clean and mildew and mold free; plus, any little leaks or issues will be caught early on.

Looking to improve your indoor air quality and get the most out of your Heating and Air Conditioning? Contact O'Leary Plumbing, Heating & Electrical to find out more about our HVAC Maintenance Program, and schedule any repairs, replacements, or installations you may need.