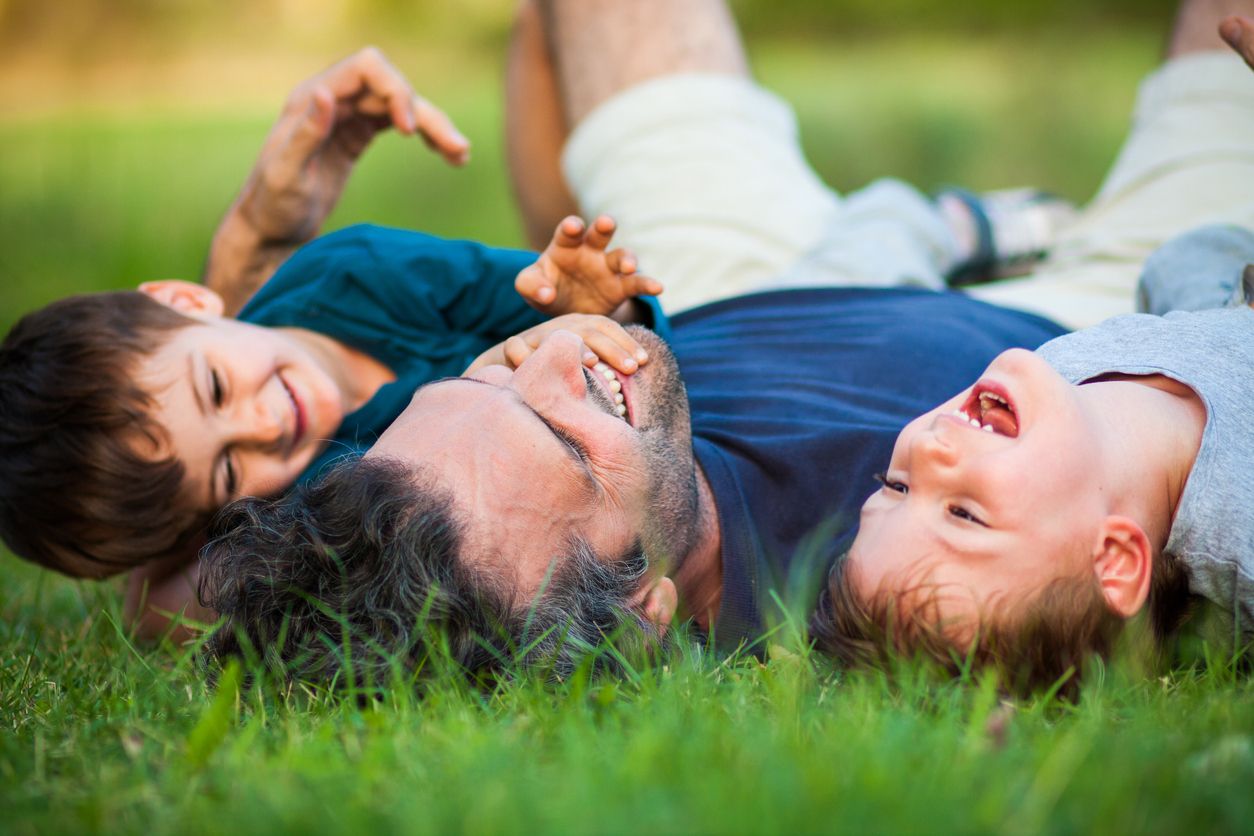 Now is the perfect time to ensure that your home is ready for the busy summer ahead. Though your yard work might be your top priority right now, there are still some indoor things you don't want to leave off your to-do list. Think about it: you might be spending the days outside and an unexpected (but probably preventable) breakdown could keep you hanging indoors, waiting for one of our trusty technicians.
So as you begin to get those patio sets dusted off, the garden all set up, and the yard ready for party guests — don't ignore your trusty indoor appliances, such as your HVAC and plumbing. A rainy day could have your guests cramming indoors, where you'll want the perfect temperature, proper working plumbing, and more. To make things a little bit easier, here are some important home maintenance tips that you don't want to ignore.
Prepare Your Air Conditioning Now
Don't wait until the first hot day to turn on your air conditioner! By doing so, you will be prepared to face any issues or repairs that might be needed, before the cold air kicks in. Listen for strange noises, smell, and pay close attention to the air flow. Do you feel like your home isn't correctly cooling off? It might be time to consider installing a new unit, replacing your old one, or repairing the damages.
Repair or Replacement?
If an issue is occurring, or you feel like every year you spend more time fixing your AC than enjoying the cool air it provides, then you might want to think about an upgrade. Some reasons to consider an AC replacement include, but are not limited to:
A sudden rise in utility bills: This is because an older system requires a lot more work to provide the desired temperature. A new system could help bring your bill back to normal.
Odd and loud noises: Clanking and clunking sounds could be caused by loose parts, broken fans, or more. Smells could mean mold; all issues you'll want a professional to look at and diagnose ASAP.
Lifespan: There is a time limit on your system, and if yours is creeping up on the ten-year mark, your system might have reached it. Routine maintenance can help decide if this is so, and a trained professional can help you choose the best option for your home.
To ensure your system is working to the best of its ability (and reaches its maximum lifespan), regular maintenance is needed. It will help you identify little issues before they become major ones.
Investing in a Maintenance Plan
When you decided to sign on for a maintenance program, you are investing in life insurance for your system. You receive routine tune-ups that will include consistent records — so that any issue will be treated appropriately and thoroughly documented, so future problems will be easy to spot. This is key to diagnosing a problem and one of the best ways to prevent future AC issues.
Additionally, this all will lead to minor repairs, due to little issues being caught early on. In the end, this will all improve the efficiency of your system, so those hefty electric bills will start to decrease.
Besides having a maintenance plan, there are some regular things you'll want to look out for/do regularly:
Decide the perfect temperature: Setting a comfortable temperature throughout your home, or setting up preset temperatures, can help you save energy and keep a cool, comfortable home.
Check your air filters: Dirty air filters cause wear/tear, ruin air quality, and increase your energy bill. Checking that your filters are regularly cleaned, and replaced, will help your system live a long, efficient life.
Pay mind to your air ducts: Feel like your system isn't blowing out air properly? Is there a sudden, new odor coming through the ducts? These all might be a sign that a larger problem is occurring and a duct cleaning might be needed.
By knowing the signs, giving your AC regular TLC, and knowing when it's time to repair or replace, you can be sure your home is ready to take on the heat all summer long. Now, let's move on to your plumbing.
Upgrade Your Plumbing
When we mention plumbing, you might think of an overflowing toilet, a dirty drain, or busted pipes, but there are a vast amount of other plumbing issues and upgrades that you can improve in your home. From your water quality to your water heater, here's what you might want to keep in mind:
Consider Updated Fixtures
Whether you are adding on a new bathroom or doing construction to an older one, you'll want to think about water conservation with low-flow bathroom products. Summer can bring a lot of traffic to your bathroom, and if you currently have older fixtures, you can expect a lot of water waste, too. When you have a low-flow shower head or faucet you'll notice:
Reduced energy bills

Reduced water bills

May qualify for tax credits or rebates.
A professional can help ensure that you have high-quality fixtures, which not only fit your aesthetic but help make the most of your water usage, too.
Drinking Water Upgrade
When's the last time you took a glass of water right from the tap? Is your recycling bin overflowing with water bottles? Though it might seem easier to buy bottled water in bulk, it can add up and increase your carbon footprint. When you invest in a reverse osmosis drinking system or UV disinfection system, you can have peace of mind knowing that your drinking water is safe and delicious.
Reverse Osmosis drinking systems can reduce the presence of:
Lead

Arsenic

Copper

Chloride

Nitrates and sulfates

Pesticides and more
UV disinfection systems could be a better fit for you if you live in a rural home or cottage. The best way to find the right fit for you is to reach out to a professional. They can help assess your water issues and find the best purification system for your home.
Hard Water Issues
If you are continually noticing water spots, a strange film on your clothes, skin, or dishes, hard water might be the case. This might seem like an annoyance, but it can be harmful to your appliances. Those spots you see on everything? They can buildup on your appliances, too, and shorten their lifespan. Here are some more details on the effects that hard water can have on you and your home.
Water Heater Upgrade
The last major thing we highly suggest to consider before summer hits is checking yourwater heater. When's the last time you had it serviced? Do you know the water heater options available to you? The fact is, not all water heaters are created equal and there are a variety of efficient options available to help conserve water. From solar water heating to installing a tankless unit, you could have more water heater options than you know.
A tankless unit might be a good fit for:
Remote bathrooms or a hot tub

Pool house or pool shower

Remote bbq or outdoor sinks
The best way to know if your water heater is efficient is by keeping up with regular repairs and maintenance.

Now that you know the indoor things you should keep on your checklist, and all the ways you might begin to save money, all that is left is to enjoy the summer sun.

Whether you need to service your AC or want to learn about your water heater options, O'Leary Plumbing, Heating & Electrical has you covered. Contact us today!